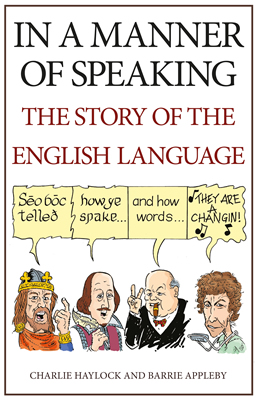 Charlie's new book is a departure from his previous titles. It tackles its subject with humour but is much more serious in intention, a distillation of Charlie's own fascination with the English language in all its forms.
In A Manner Of Speaking grapples with questions that many of us have perhaps vaguely pondered but never really found the answers to. And these answers are often absolutely fascinating. For example, just why are there so many dialects in English? Why don't we all speak standard English? How has our history shaped the language we speak today?
The book seeks an answer to these and other conundrums by following history from Roman times to the present, showing how various invaders brought their own contribution to the sound of our native tongue and how they shaped its development.
This is not a book on English grammar. It is about the evolution of language we all speak today. Funny, interesting and easy to read, "In A Manner Of Speaking" is superbly illustrated by the renowned cartoonist Barry Appleby.
Charlie will be touring the country promoting the book. Check this site for the latest information and where you can go to meet him!